Warkworth's impressive culinary reputation is a result of both long-standing locals who know the area inside out and newcomers like MacCharles and Harrison. They bring a fresh perspective, resulting in an extraordinary destination for savoring unhurried, slow food-inspired meals.
You can enjoy a delightful meal or two here and even take home some of the most exquisite butter tarts found anywhere between Manitoba and Quebec.
To help you plan your weekend in Warkworth, here are a few standout recommendations on where to dine!
The Bakery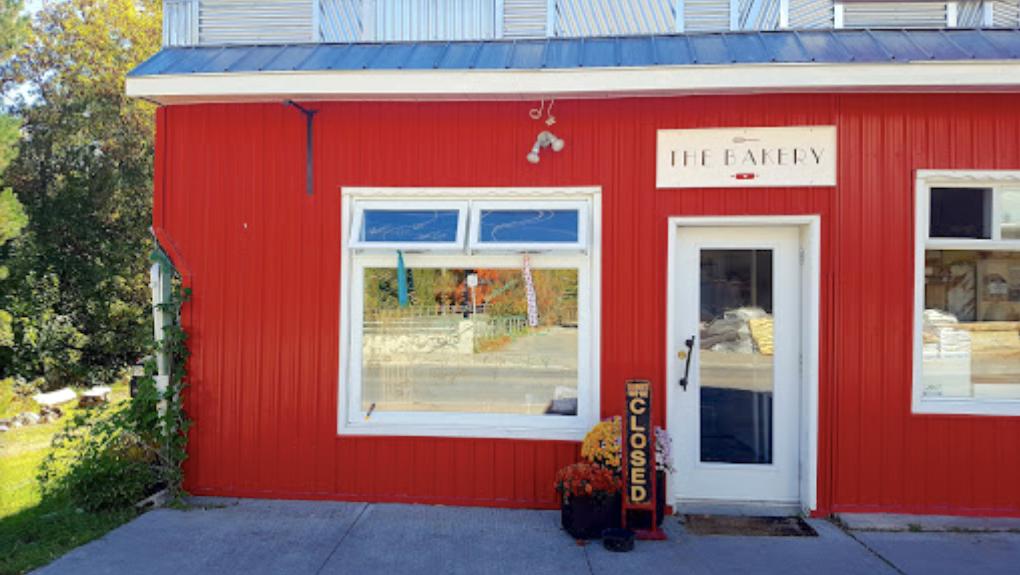 Jess Root and Jason Butler were working at a chain restaurant in Mississauga when an opportunity arose to purchase a bakery in Warkworth three years ago. Initially, the couple hadn't planned on moving to such a small town.
Root, a certified canine hydrotherapist, and Butler had their sights set on Bowmanville, located just off the 401 highway. However, fate had different plans for them.
Despite their original intentions, they decided to buy The Bakery along with all its recipes, which included three varieties of maple butter tarts. Since then, they've transformed their bakery into a featured stop on the iconic Canadian Kawarthas Northumberland Butter Tart Tour.
It's a place where the raisin versus no raisin debate finds harmony, and even pecan enthusiasts can enjoy a slice of the pie — or rather, tart.
The Millennium Trail
The Millennium Trail provides a peaceful setting for a leisurely walk and offers an opportunity to connect with nature. To truly experience Warkworth's unique local character, you can discover various wild edibles along the trail at the base of the town's main street.
When you first arrive in town, it's a good idea to make a stop at Our Lucky Stars cafe. Here, you can grab a revitalizing cup of coffee and enjoy freshly baked treats and tasty, casual breakfast or lunch options.
These meals will provide you with the energy you need for a day full of culinary explorations. The cafe's menu features dishes crafted from local ingredients, including fresh produce, cheeses, grains, and meats. Keep in mind that the menu changes regularly based on the availability of local ingredients.
While wandering along the charming Main Street, be sure to pay a visit to Metaphorhome if you have a penchant for culinary shopping. They offer an extensive array of home goods and a collection of Canadian cookbooks.
Additionally, you might want to stop by The Village Pantry, a destination for elegant kitchenware, delectable ice cream, specialty cheeses, and other gourmet delights.
Centre and Main Chocolate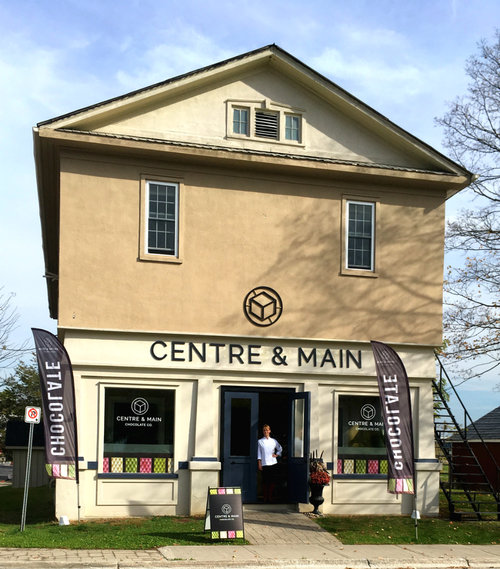 Angela Roest, a native of Peterborough, became captivated by the world of chocolate, often consumed by thoughts of it to the point of neglecting her family and friends.
At Centre and Main Chocolate, Roest offers a delightful assortment of milk and dark chocolate bars, often featuring co-stars like saffron from nearby growers Martin Albert and Eric Charbonneau of True Saffron, or ingredients like borage and beet from Art Farm Produce.
She even draws inspiration from locally crafted kimchi to create unique chocolate flavors. The shop is a multisensory experience and occasionally hosts chocolate painting workshops, reminiscent of the course that initially sparked Roest's journey into the world of chocolate.